16. How to Set Up NIS Admin
NIS Admin can manage the users and set the permission for each user and folder.
User can be different for NIS Control Panel and NIS Admin.
Multiple NIS Admin users can be assigned.
1. Sign In
- Local Server in your company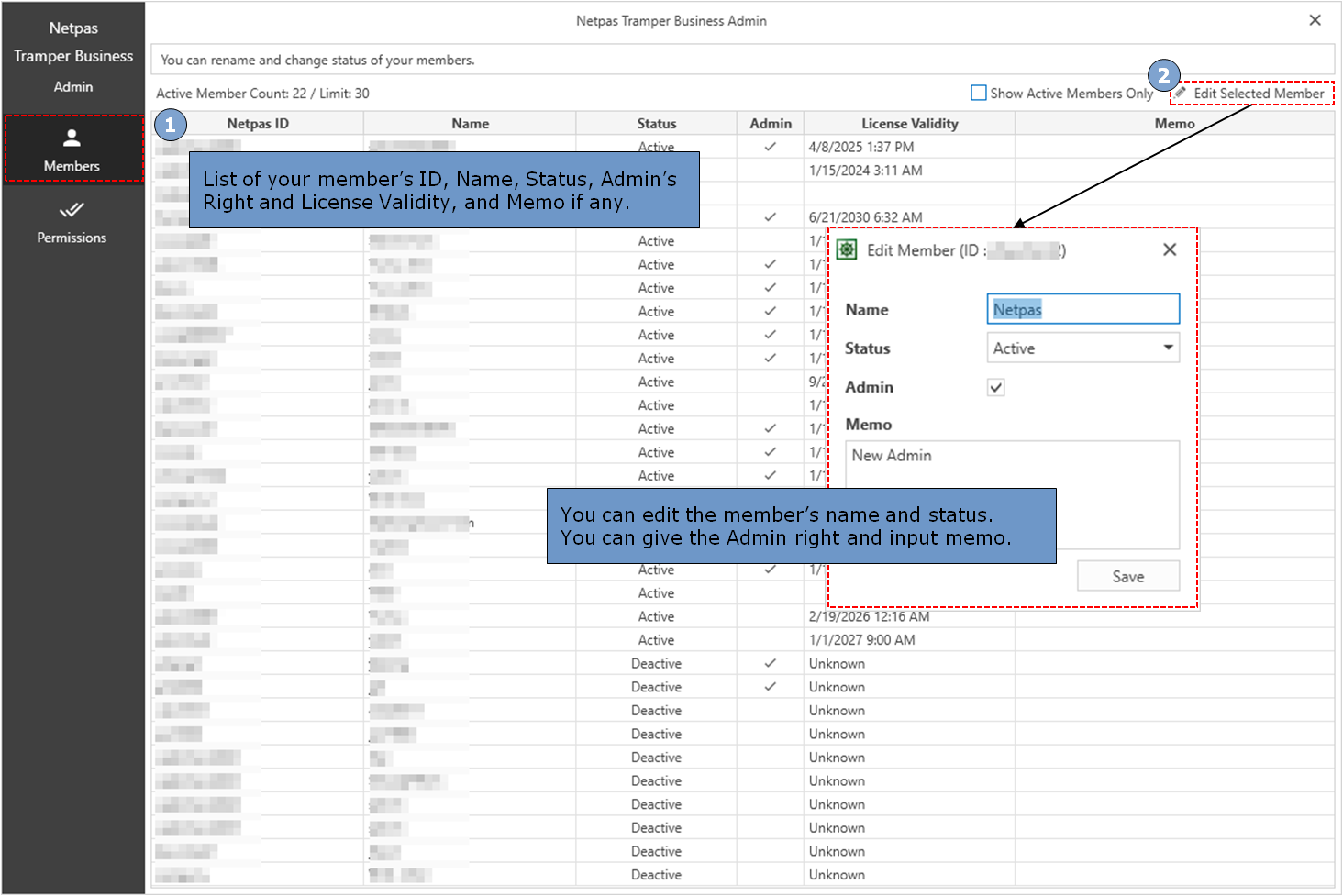 - Netpas Cloud Server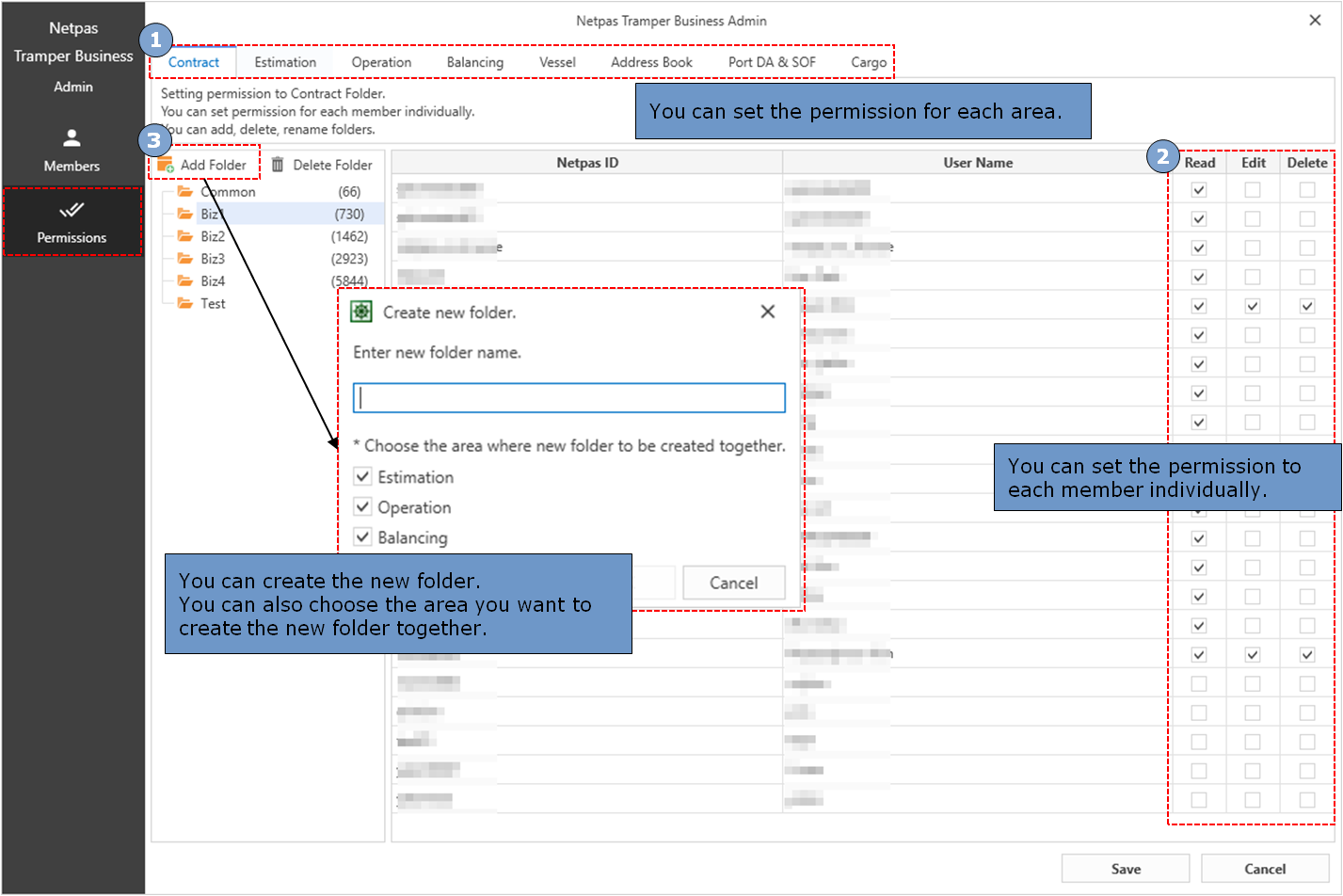 2. Information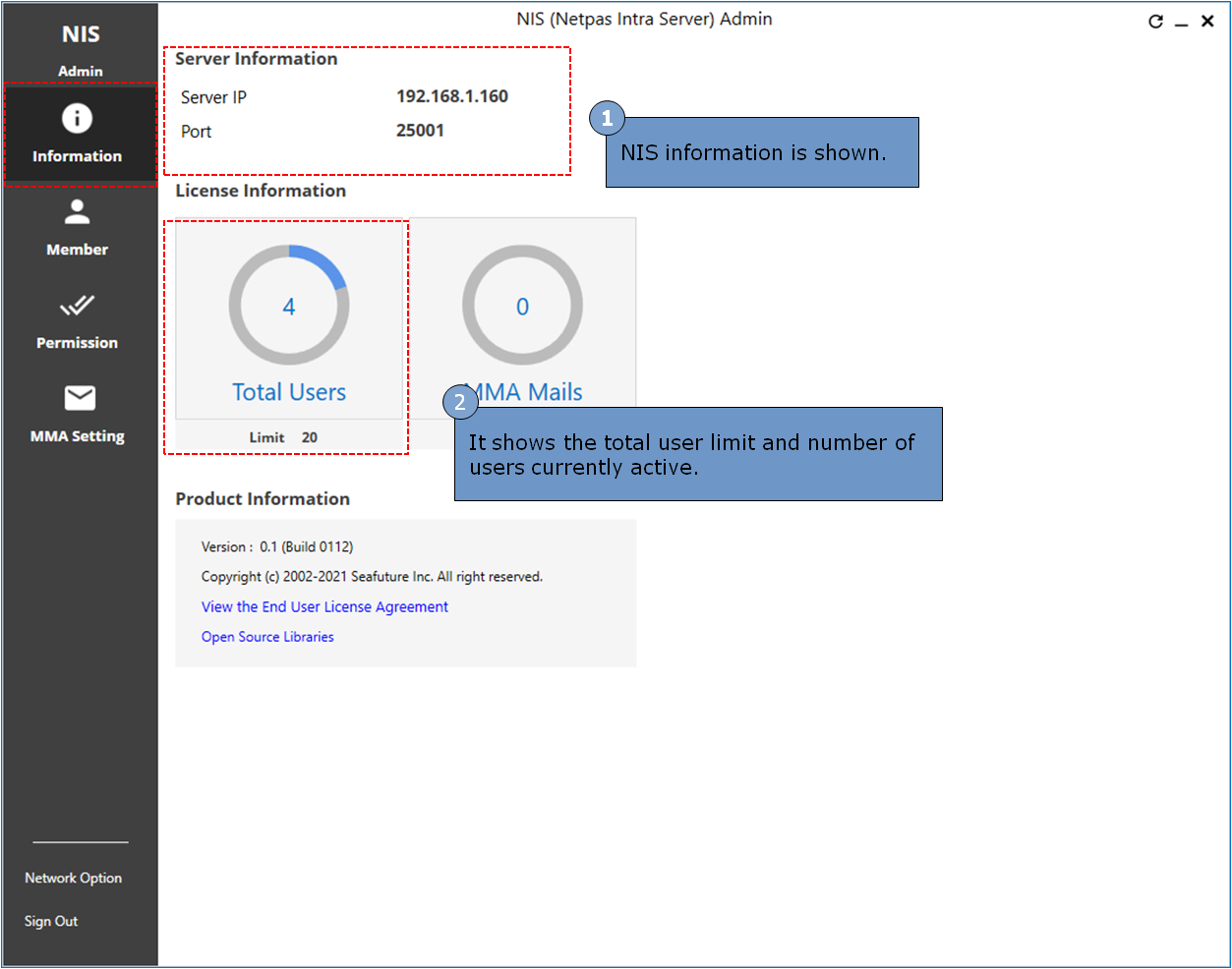 3. Member
You can add/delete the member and give the admin right to users.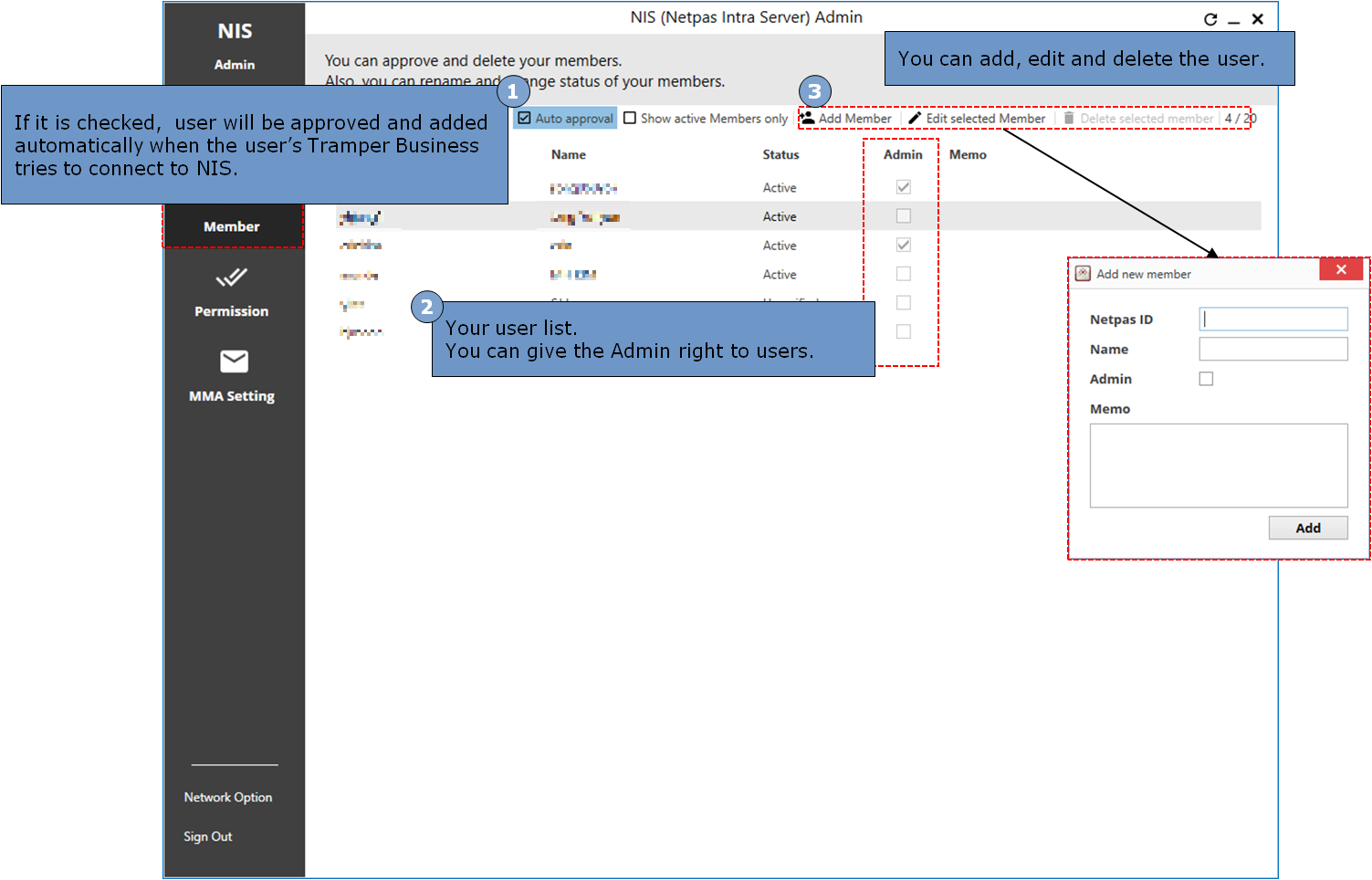 4. Permission
You can add, delete and rename the default folder.
The sub folders can be made by Tramper Business users who have the permission to edit.
You can set the permission for each folder and members.