The account in the list to be used by all of your users.
You can import the address book from Outlook and Google account.
Also, you can export your address book as Google format.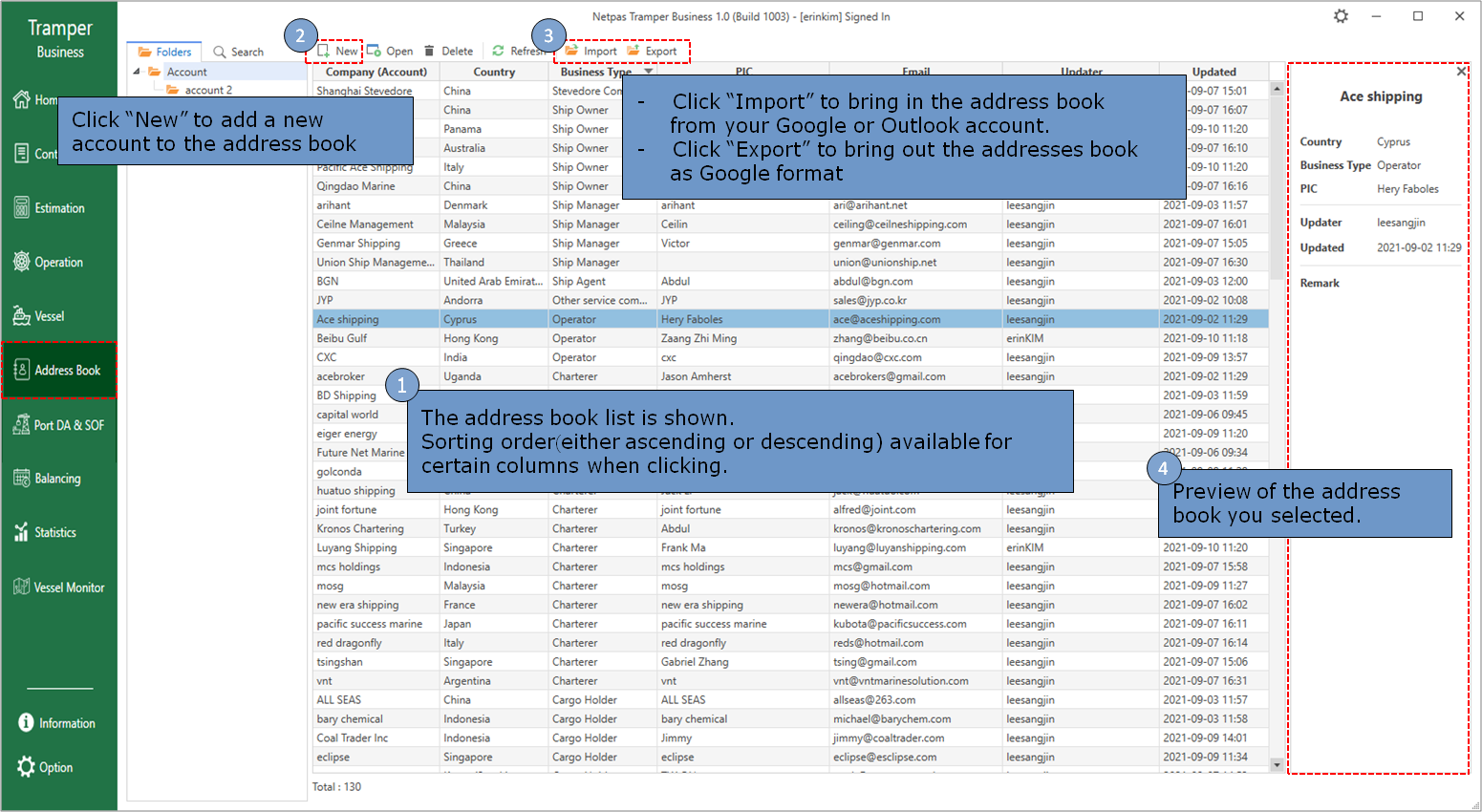 7-1. Create a New Account in Address Book
The address book is based on Company (Account), not on individual.
You can add multiple PIC (Person in Charger) to same company account.
You can save the previous company name as alias when the company name changes.