19-1. Workbook Variable
You can simulate the entire estimation sheets in the workbook by changing the estimation factors such as Hire and Bunker price. 
The Hire rate and Bunker Price will be applied to estimation sheets all at once for convenient simulation and comparison.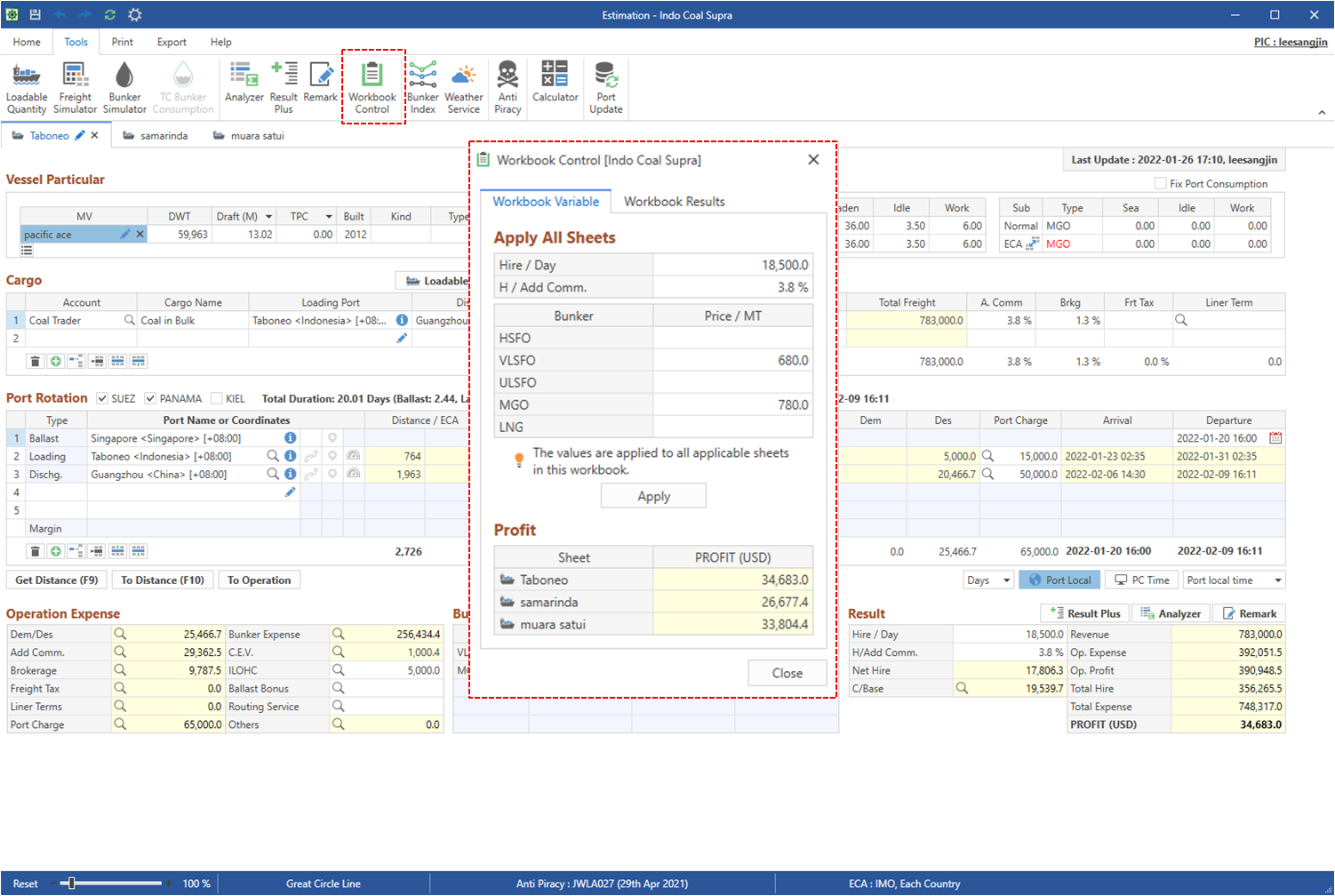 19-2. Workbook Results
It shows the summarized result of the entire workbook based on business type.