12. Laytime(Dem/Des) Estimator & Calculator
- You can estimate and calculate the Demurrage and Despatch money for your voyage.
- You can choose between Lumpsum and Details.
- It supports various terms such as SHEX EIU / SHEX UU / SHINC and so on.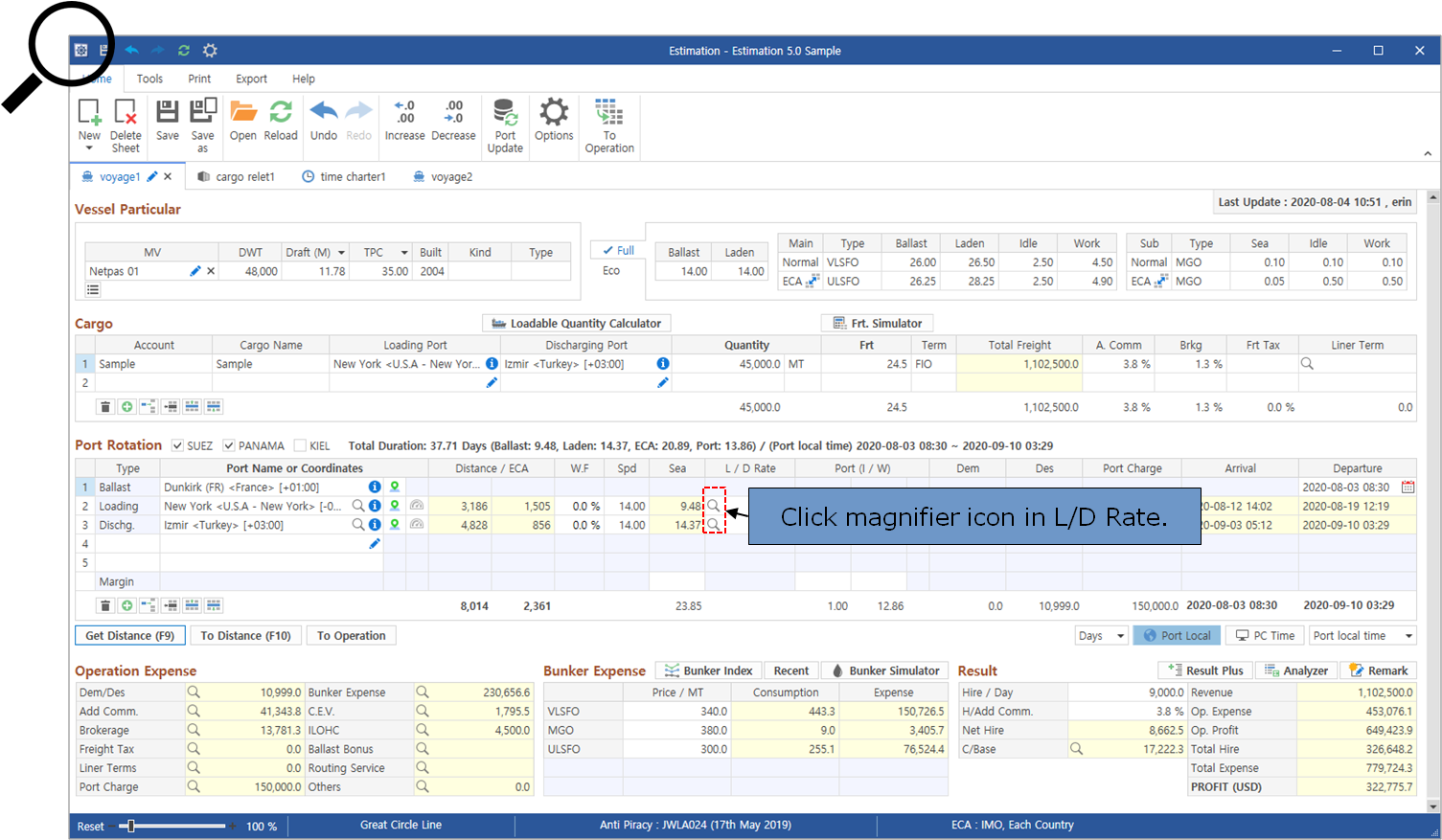 12-1) Laytime Estimator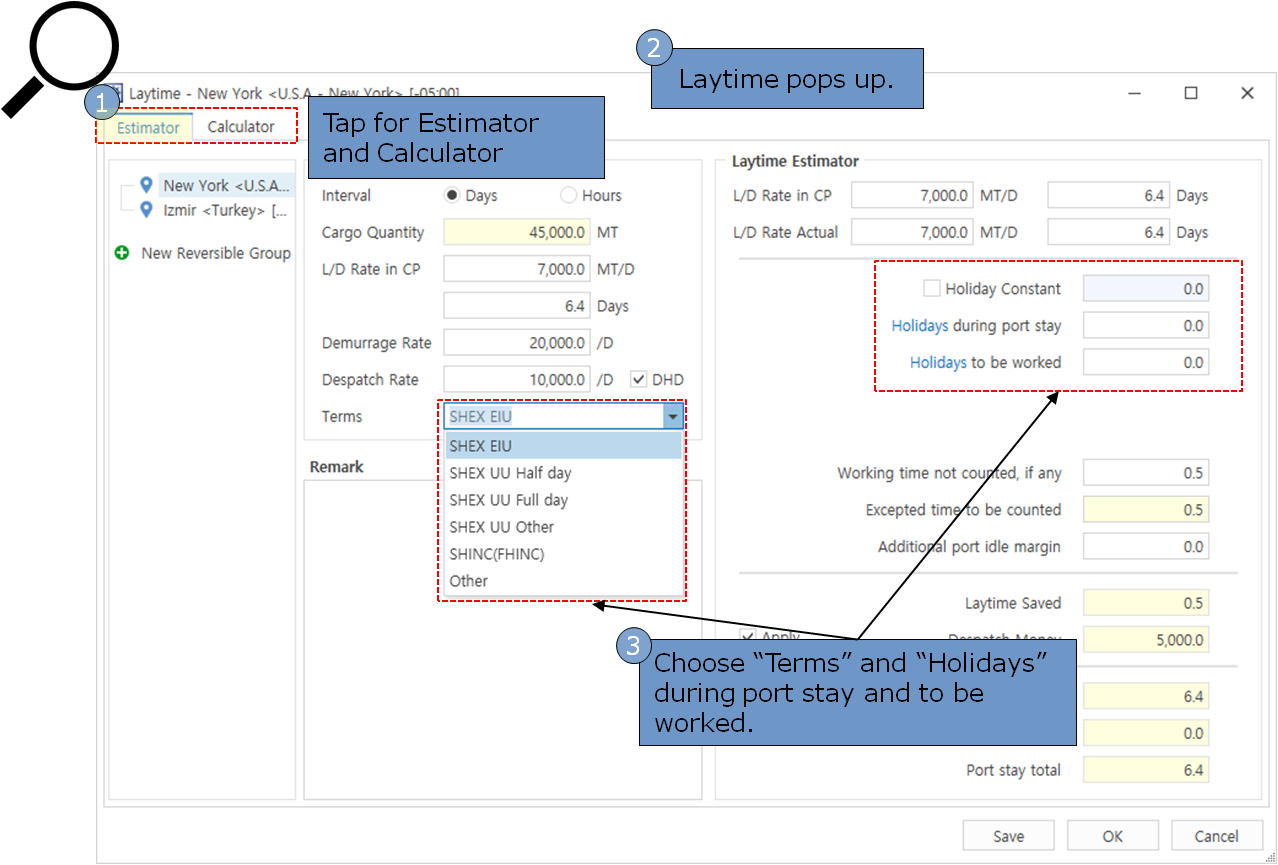 12-2) Laytime Calculator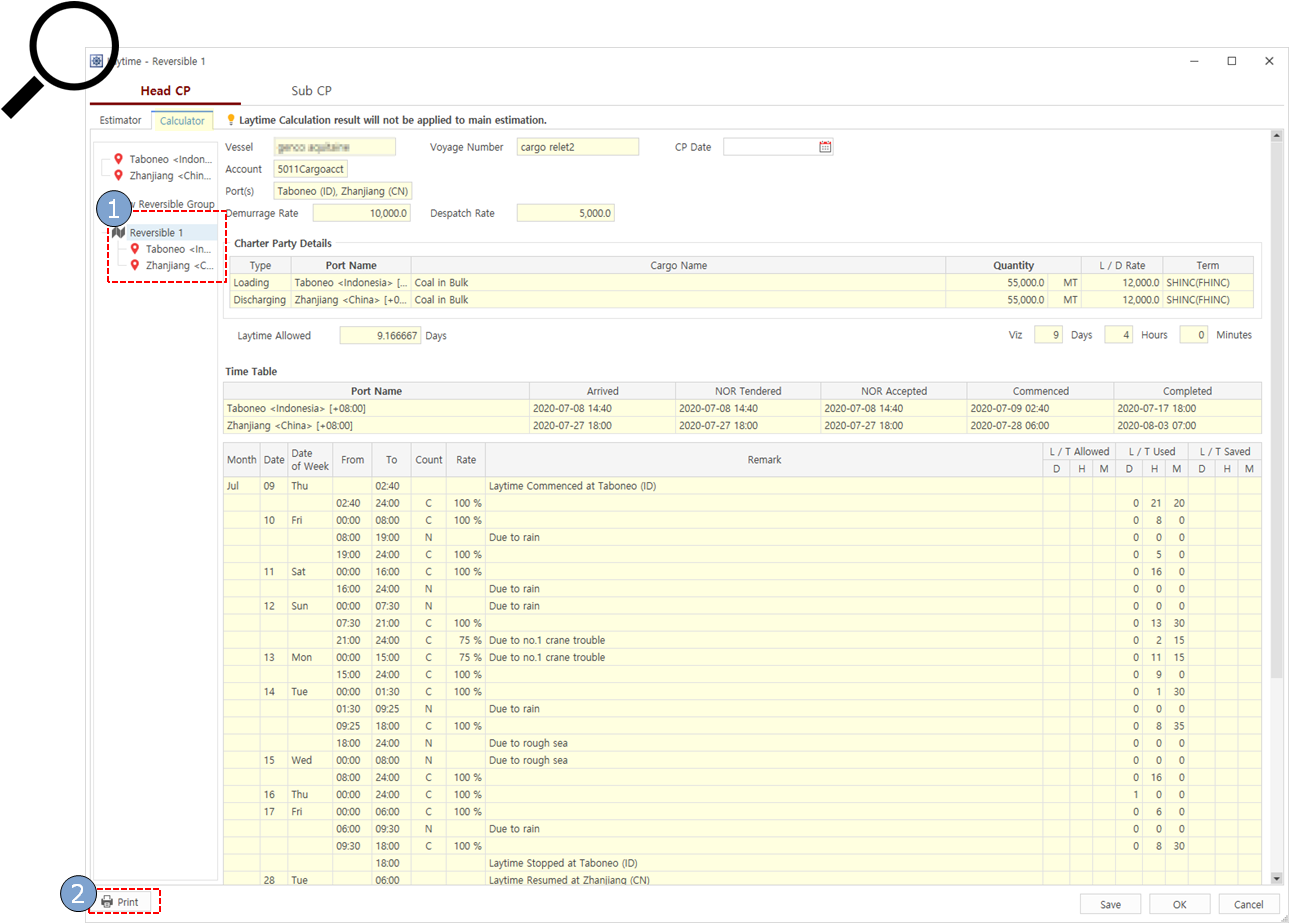 1. You can input port log to make detailed laytime calculation. It supports reversible laytime calculation as well.
2. You can print laytime calculation. Inserting Head letter and Signature function is provided.
* Laytime calculation result will not be applied to main calculation