You can set General, Settings, Matching, Performance and Network.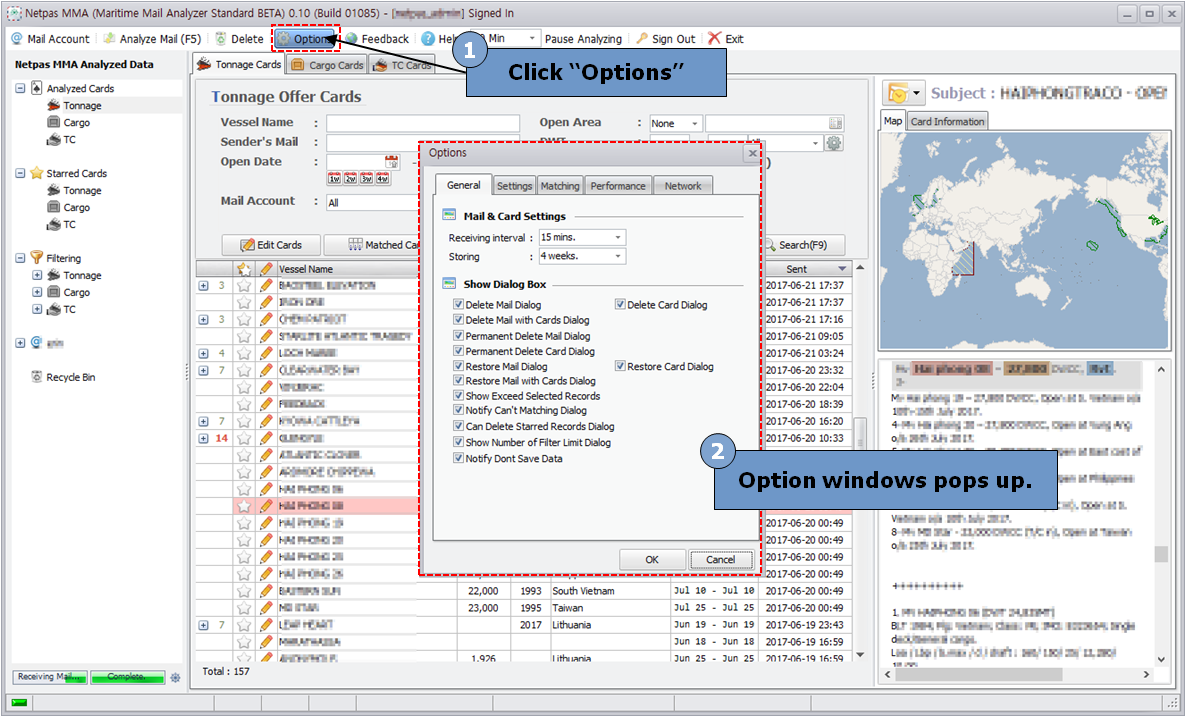 6-1. General
You can set general options.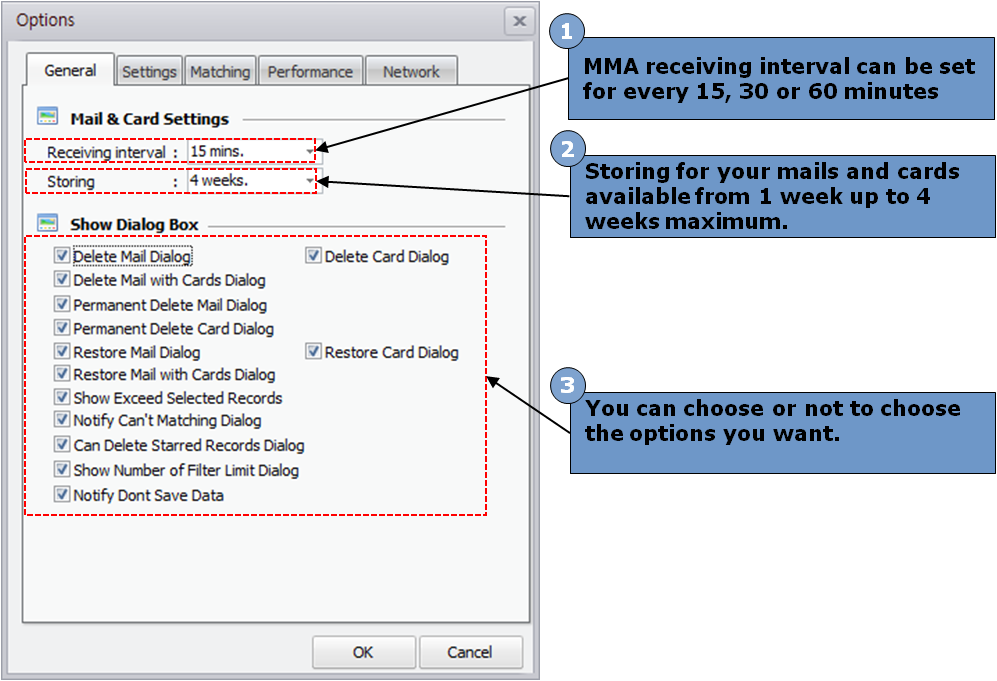 6-2. Setting
You can modify your DWT type and set your own type.
The 9 standard types cannot be deleted but the size can be modified.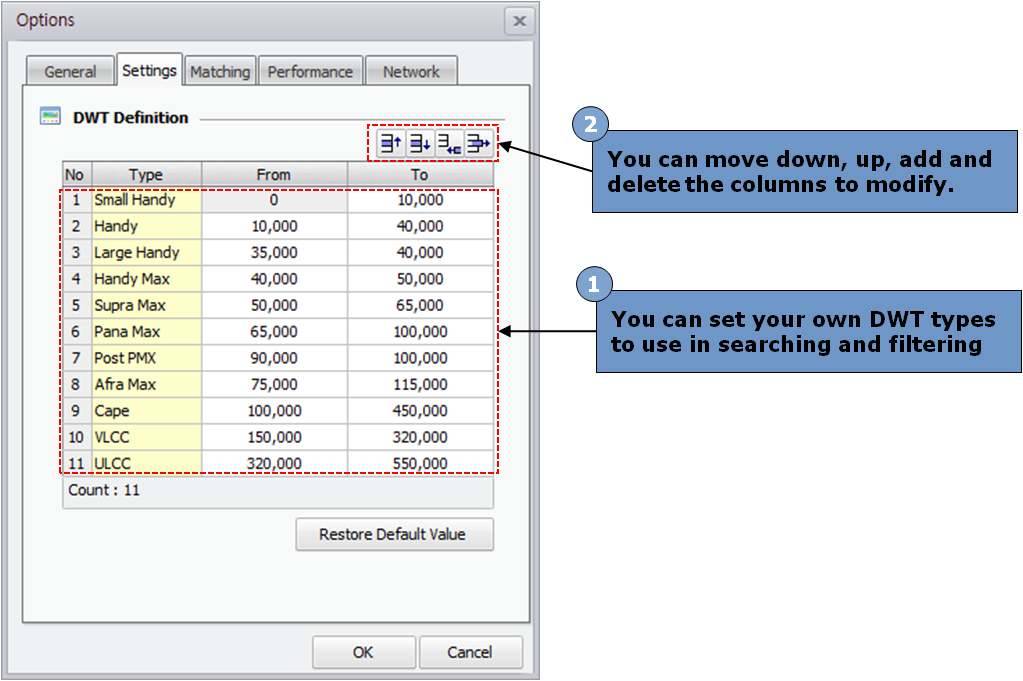 6-3. Matching
You can set Matching options as per your needs.
6-4. Performance

You can adjust CPU utilization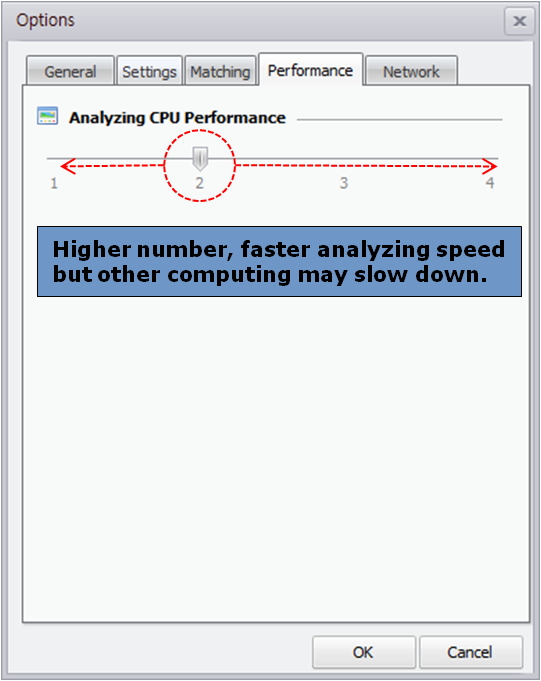 6-5. Network

You can set Network option.