Co-Work
All the data (estimations, operations, vessel list, contract, address book) are saved and stored in your local server (NIS) or Netpas Cloud server. They will be shared and edited by the users in your organization (Tramper Business).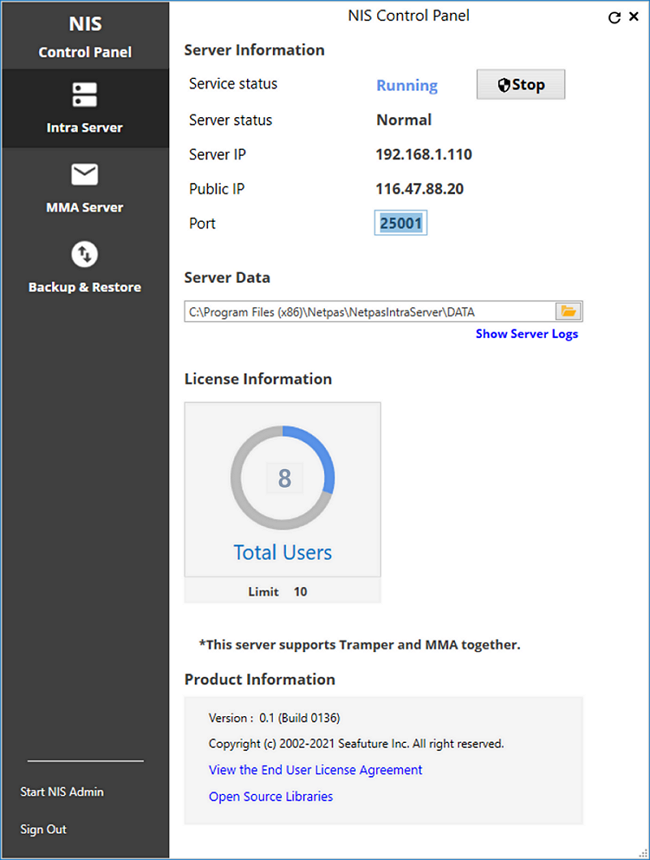 Tramper Business at a glance
You can check out the recent estimations, ongoing operation and statistic of your company at a glance.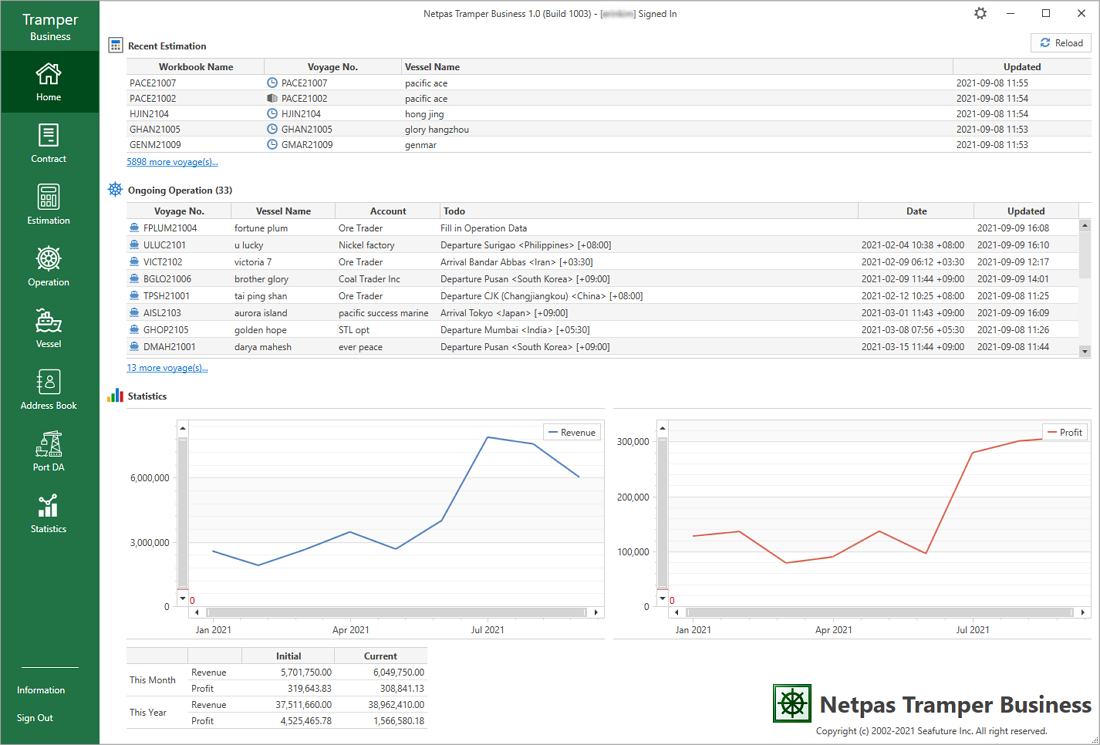 Contract
You can manage your contracts of the company. You can bring out the contracts from Estimation and Operation and they can be shared by users.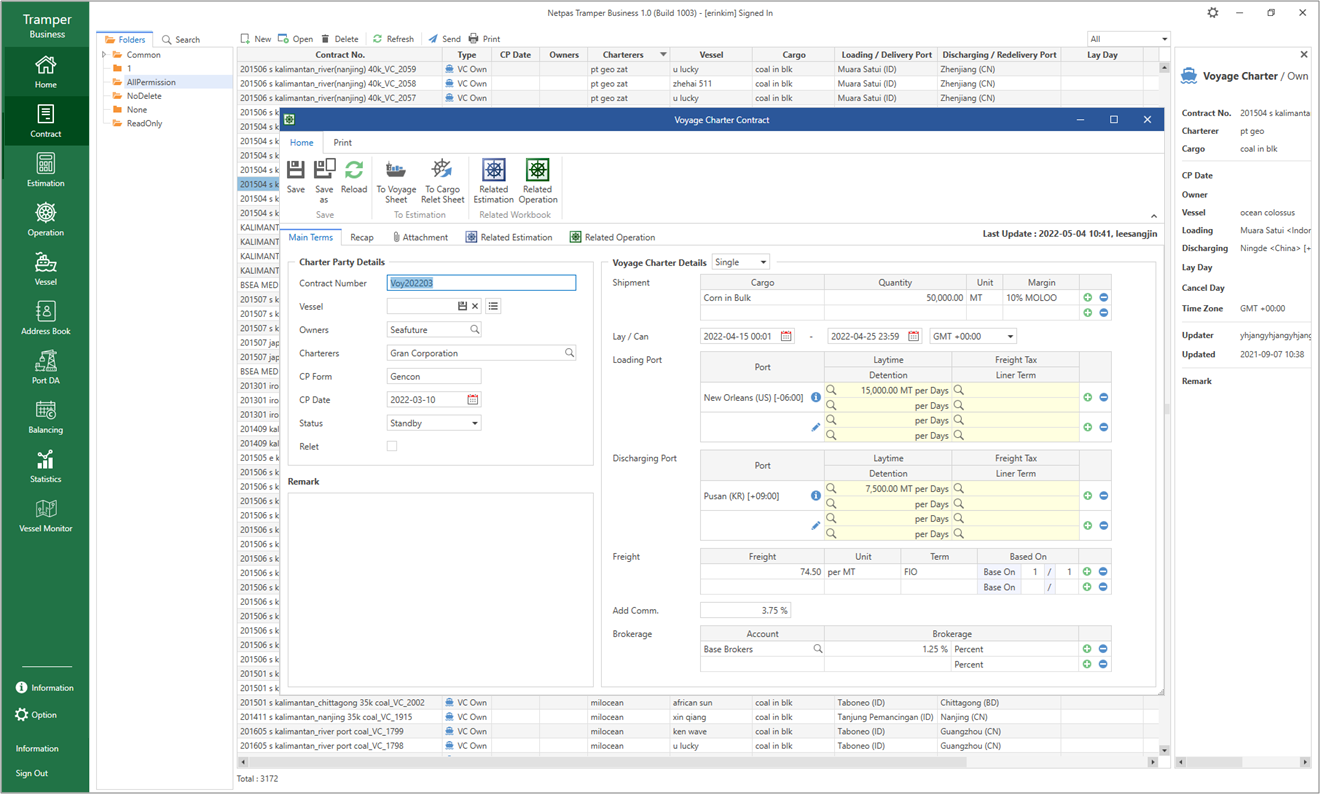 Address Book
The address book is specialized in maritime business which is based on the company not on individual. It is to be shared by users which would enable them to co-work. Multiple PIC can be assigned for one company and alias can be used when the company name changed. You can import the address book from Outlook and Google account.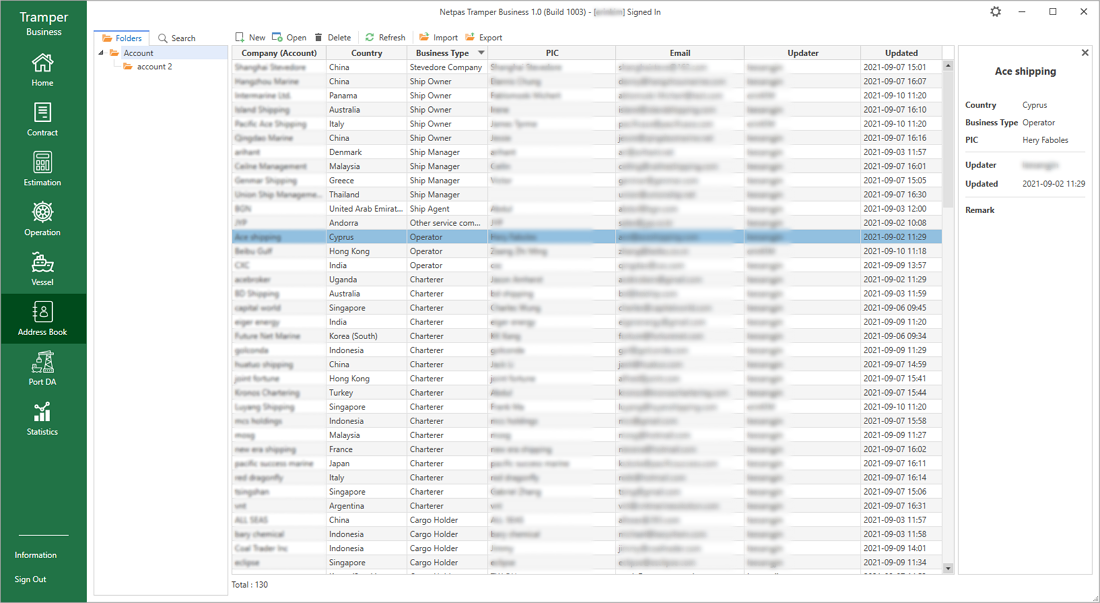 Statistic
You can make the statistics table and chart on your revenue and profit with various view option.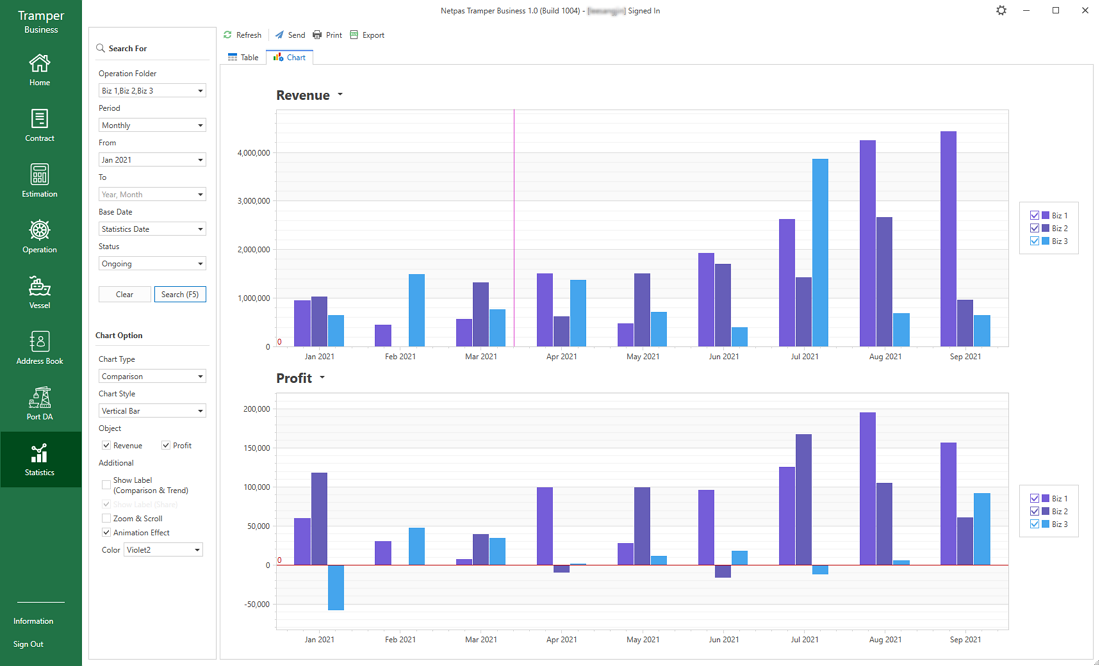 Set Permission for Each User
You can set a different permission for each user.