Voyage Estimation
It is easy to estimate the total duration, operation expense, bunkers consumption and other important factors on your voyage.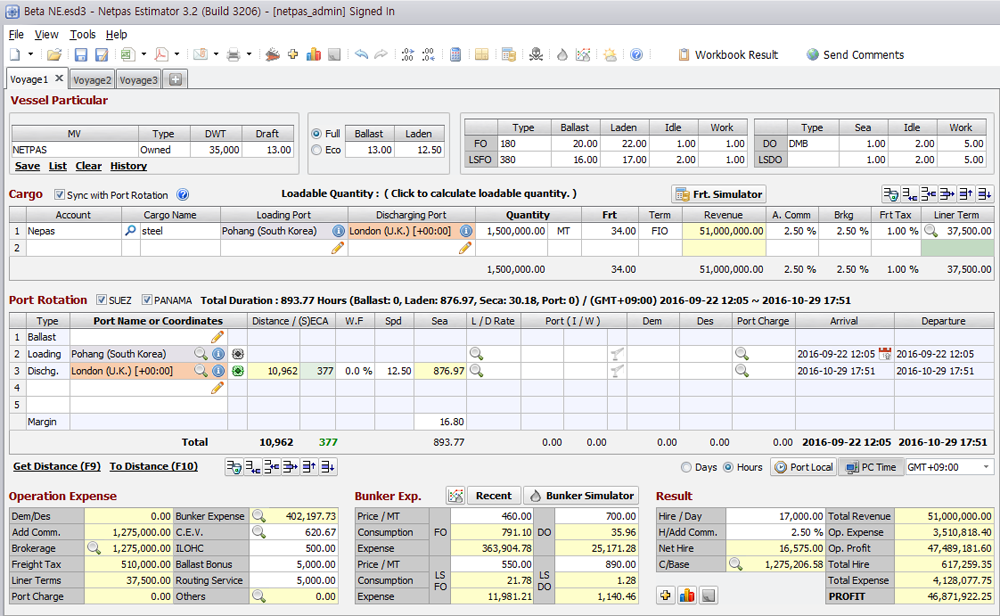 Ports and Distance Database
Netpas provides the world's largest Ports and Distance Database with more than 12,000 ports and 60 millions distance data.
Bunker Simulation
You can estimate the bunker consumption for (S)ECA, LSDO and LSFO. It also allows you to compare the bunker consumption at full and eco speed.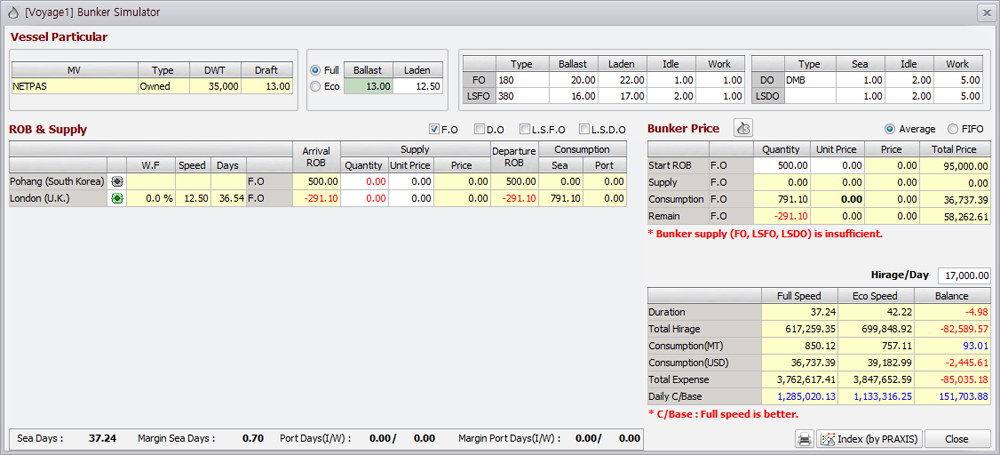 Freight Simulation
You can stimulate the proper freight for daily or total expected profit.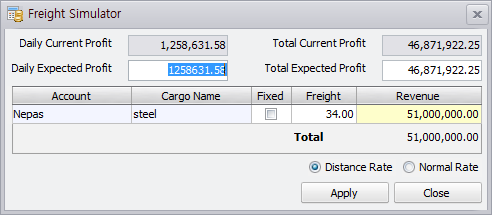 Estimation Analyzer
You can stimulate most suitable freight and hire with the analyzed table of freight, hire and quantity. You can also check out your breakeven point with this analyzer.
Loadable Quantity
Grain/Bale and MT loadable quantity is provided for calculation. You can calculate the quantity by consideration of loading and discharging port draft.
Laytime Calculator
It provides the demurrage and dispatch calculation.
Vessel Manager
You can share with your vessel information with your colleagues to manage fleets. Also you can use the vessel's information on other Netpas service such like Netpas Distance, Distance M and Netpas Maritime Mail Analyzer.
(S)ECA Distance
(S)ECA distance is shown separately on the voyage for your voyage reference.