Dear Netpas Users,
Very thanks for using Netpas service.
Please be noted that Netpas server has been relocated to Amazon Cloud server on last weekends to provide better and stable service. For the reason, some of users may not access to Netpas service that has opened IP from their Firewall previously.
If you have any problem in using Netpas service, please follow these steps here below.
1. Please open following domains from your Firewall and try again.
*netpas.net
OR
netpas.net
dist.netpas.net
portal.netpas.net
wms.netpas.net
file.netpas.net
2. If your firewall does not support opening domain, please follow as below.
1) Open alternative IP from your firewall : 54.65.57.164​
2) Download and install the latest version.
Netpas Distance : http://file.netpas.net/ftp/NetpasDistance.exe
Netpas Estimator : http://file.netpas.net/ftp/NetpasEstimator.exe
3) Set Alternative server like here below.​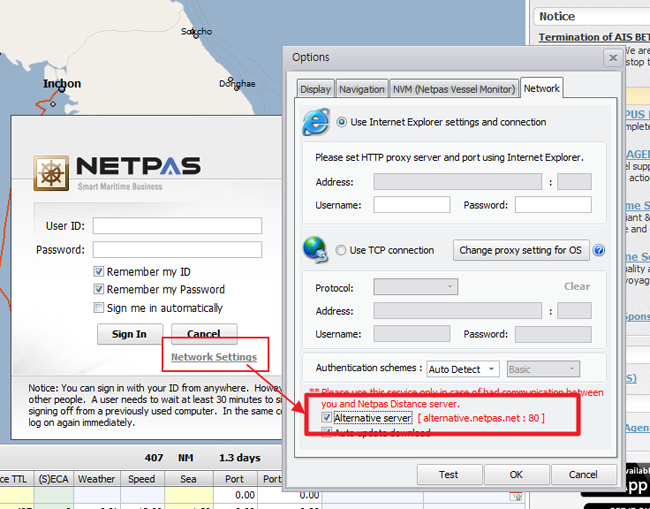 Thank you.